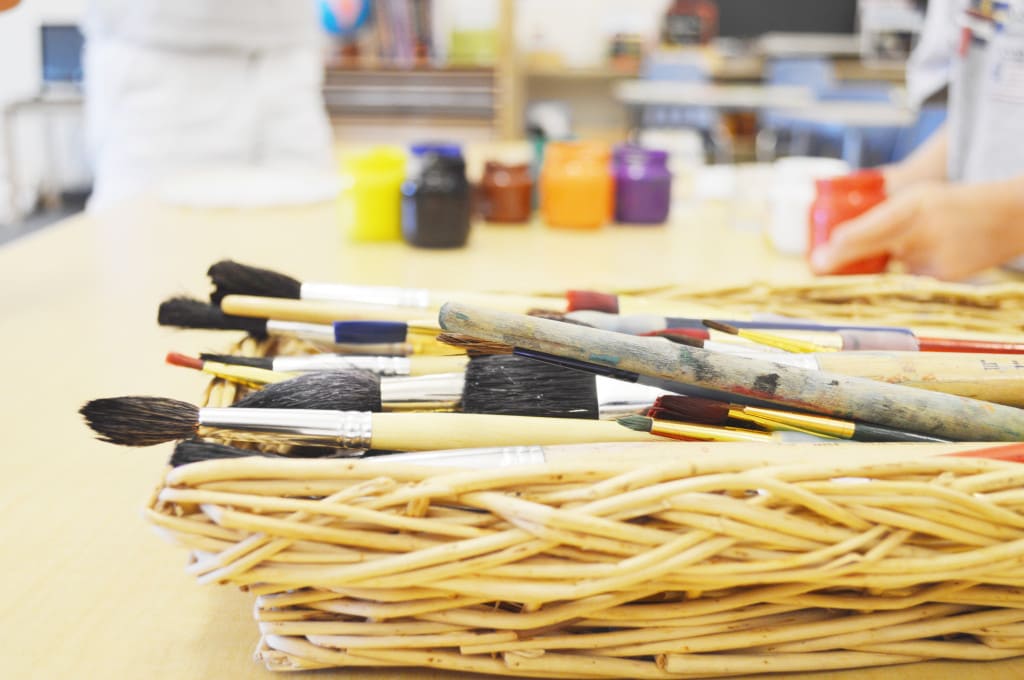 This week is Art Camp and WOW it is going beautifully!! Yesterday, the elementary campers made egg tempera paint and painted on damp plaster to create a fresco!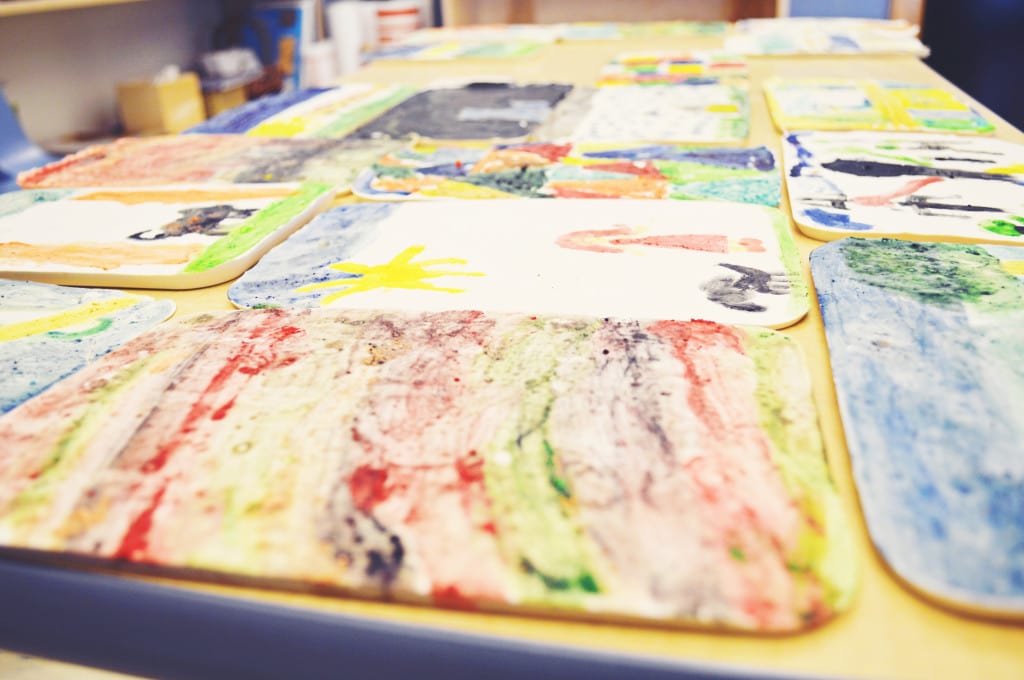 Today, they painted as Michelangelo with paper taped under the tables as they lie on their backs much as he did in the Sistine Chapel!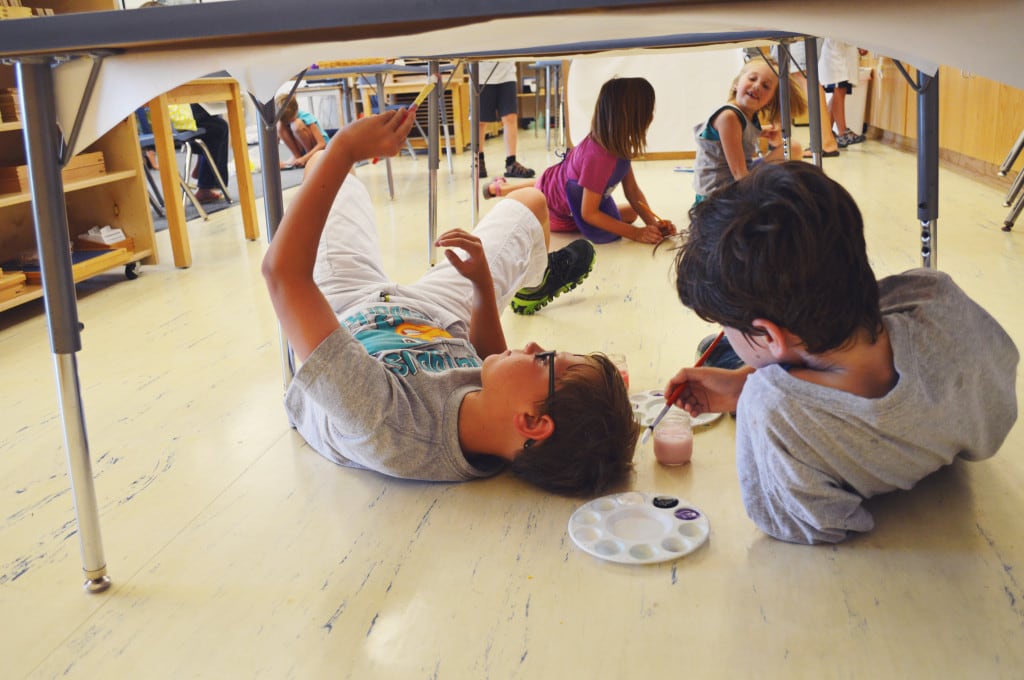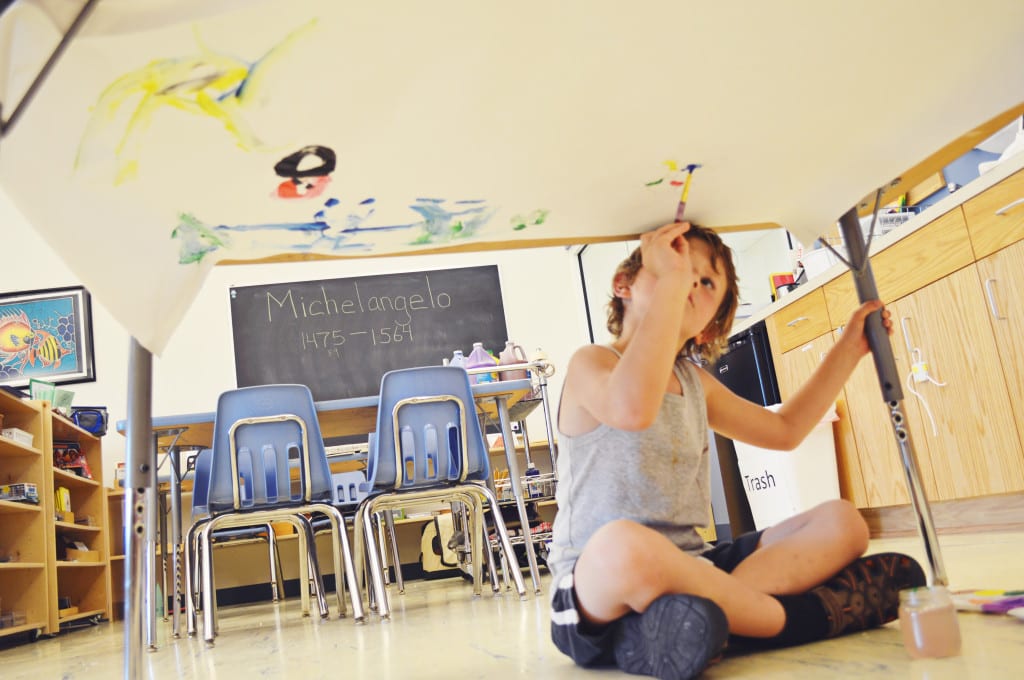 Meanwhile in Children's House, Ms. Elizabeth and Ms. Alexis talked about the work of Edgar Degas, the children dyed coffee filters to experience "movement" which was the focus of the lesson that day. Today, they discussed the work of Eric Carle, an American Illustrator best known for his children's books. They will look at the work of Paul Cezanne where the lesson will focus on "shapes in still life". Friday will round out the week when students learn about the work of Georges Seurat and the lesson will center around color.
Coming Up Next Week…
Next week is Sports Camp at CMS! Children's House campers will have a blast with Ms. Brooke on Carnival day with games like bean bag toss, ring the bottle and corn hole. A Game day with a Scavenger Hunt and Scarecrow tag. The Olympics are on Friday with a Pillowcase Race and cardboard skiing!!
Coach Bill is back for Sports week with our Elementary campers and he's planned activities that will teach your children about many sports and the skills that go along with them as well as a lesson or two on Sportsmanship.
There's a whole lot more activities planned so don't miss it!