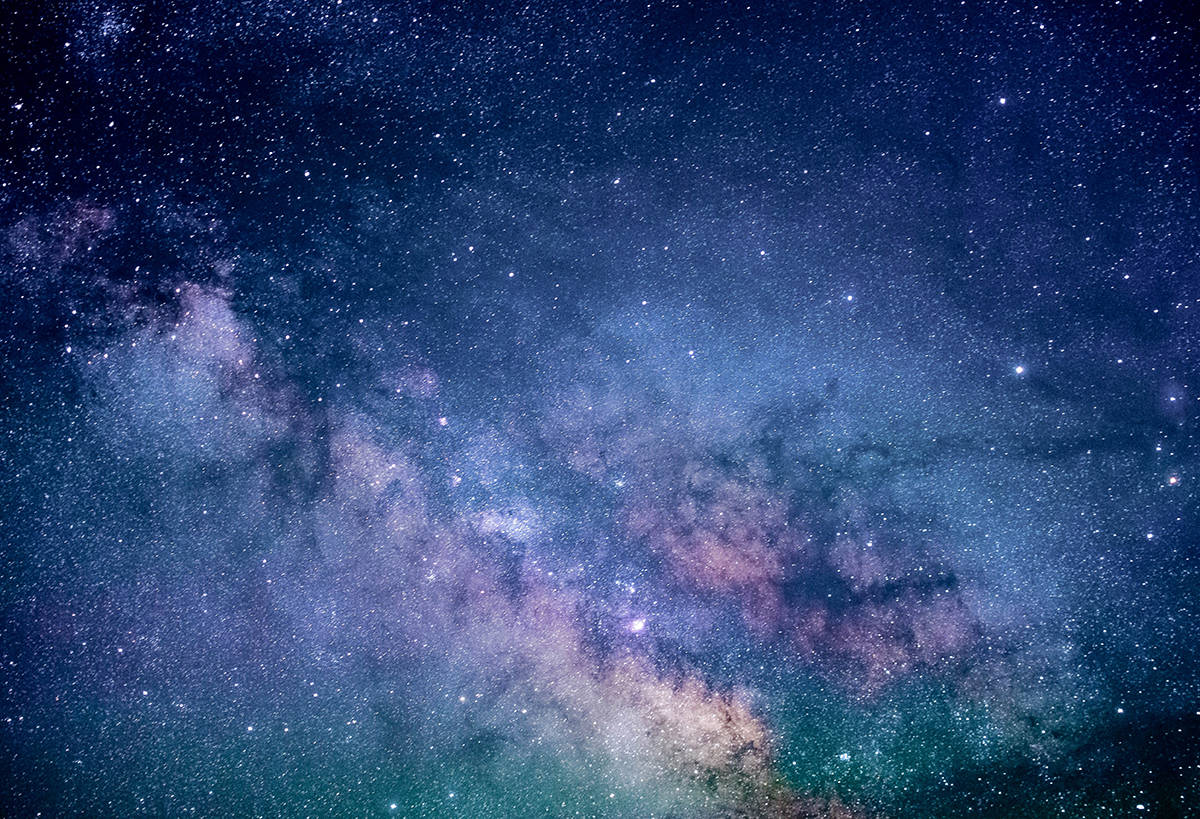 Of all the topics I talk to new and visiting parents about, the one that garners the most eyebrow raises is, by far, cosmic education. Is it a religious doctrine? A new age mindset for the next generation? Something to do with astrology?
Cosmic education is none of these things. Rather, cosmic education is the study of all things, and the relationships that connect them.
In a nutshell, cosmic education is a way of giving children perspective of every planet, particle, and cell that came together over the course of billions of years to this very moment, in this very time, in this very place. It's presenting the idea of the universe in a way that will do more than just pique interest, but stir awe and wonder, intrigue and curiosity — all the key ingredients that make up the recipe for an enriched education.
Such vast exposure at an early age is the gateway to learning that illuminates a love of learning and a quest for knowledge that goes far beyond the hours of the school day and the walls of the classroom.
To introduce you to the concept of cosmic education, here's how we approach the topic with our students at Chesapeake Montessori School:
A Learning Philosophy, Not A Teaching Methodology
Cosmic education is one of Dr. Maria Montessori's core philosophies. She believed that education was most powerful when it made students feel in awe of the world, their place in it, and the time before and after them. Like watching Cosmos or standing under the bones of a Giganotosaurus, Dr. Montessori believed that sensing a world within and a world beyond was the single most important factor in capturing a young mind from early on.
At the heart of cosmic education is the idea that understanding the whole allows us to discover the value of its parts. By illuminating the stories of individuals, we can tell a better – more meaningful story – about the tapestry of time.
We start teaching in the tradition of cosmic education early on at Chesapeake Montessori School, starting from Children's House through the Elementary level. Instead of teaching, cosmic education asks us to bear witness to student's journey of discovery and inquiry by asking questions and encouraging their questions in response. The result is unhindered curiosity, a desire to question everything, and a comfort in being able to know anything.
Bringing Compassion Into The Classroom
In Children's House, cosmic education begins with an understanding of the basic tenants of human respect: kindness, love, and generosity. These especially come into play during Grace and Courtesy lessons, when we approach the topics of how to be a good friend, how to share, and what to do if you're in need of help.
We also take this time, when young minds are malleable and open to new ideas, to expose them to cultures all over the world. Since children under age 6 don't have the same developed sense of time as adults do, we don't start talking about history quite yet, but we do introduce new concepts in cultural geography.
By picking a place like South America or Africa, we show children where that place is in the world, what people's food, clothing, and homes look like, what their religions are and how their fundamental needs are the same or different from ours.
In Children's House, children don't know that people of different countries and continents don't have preconceived notions about what it means to have different hair color, skin color, or a different language. In order to start to respect everybody for who they are, we use this time to focus on what it means to be kind to everybody – even a little bug!
For instance, if we find a bug in the classroom, we don't smash it; we take it outside. We learn that by watering plants, we give them what they need to live. By demonstrating compassion for living things early on, children are empowered to approach their education with an open mind and a sensitive heart.
Developing Continuity In The Curriculum
Once children leave Children's House and enter the Elementary level, we have a much more direct approach to teaching with cosmic education through something we call the Great Lessons. By focusing on the Timeline of Life – and how the lessons within add up to the time we're currently in – children begin understanding the series of historical events that have unfolded to bring them to where they are now.
The five Great Lessons we teach start with a dramatic storytelling experience. The first lesson is the formation of the solar system, and usually kicks off at the beginning of the school year. The next lesson is about the formation of Earth, and how life began.
After that, students learn how humans roamed the planet. From there, we get into the story of language, both written and verbal, which is also when our history began to be kept. And finally, we tell the story of numbers and how the many numeration systems that existed throughout time have influenced our lives today.
Speaking of time, we focus a lot on time in the Elementary level, particularly as it relates to other people and places. From the difference between BCE and CE, to the various religious calendars, to the time zones that other countries fall within, we approach time in a way that helps children see that the world doesn't – quite literally – revolve around them, and how wonderful that can be.
Asking The Important Questions
Once children understand that the world is much bigger in time, space, and geography than just themselves, it's our role as teachers to prompt students to explore, reflect, and question everything they learn as it relates to the world and their own identities.
Through a Montessori curriculum that teaches through the lens of cosmic education, students begin to discover:
Who they are, and their identity in the world.
Why they're here, and their purpose for the world.
Who they want to become, and their offering to the world.
How they want to live, and their relationship to others in the world.
The answer to these questions may change, but their purpose will always stay the same: to inspire students to see everything as connected, to draw connections as the narrative unfolds naturally from the whole the part and back to the whole again.
Teaching Through Storytelling
Instead of memorizing facts and figures, Montessori takes more of a storytelling approach that helps students grasp big concepts by relating them back to their own lives. While we don't use stories as much in Children's House – a time when kids are still sorting out the difference between the abstract and the concrete – we do tell stories at the Elementary level to translate big ideas into digestible morsels of knowledge.
In geometry, we might tell a story about why we follow a certain theorem; in language, we might tell a story about adjectives. Children light up when they understand the role they play in the story, and tend to gladly go down the rabbit hole to understand everything they can about it.
Showing Students The World Beyond Themselves
Cosmic education begins and ends with the legacy of Dr. Maria Montessori, who believed that children were the hope of the world. A once devout Catholic, Dr. Montessori spent time teaching in India where she learned all about other Eastern religions, thereby exploding her worldview as she knew it. By replicating the same process in and out of the classroom, we help children see their capacity for learning, for building a legacy, for leaving the world a little bit better than it was.
Whether it's picking up trash, holding the door open, or smiling at a stranger in a wheelchair, cosmic education is the antidote to fear of what we don't understand and the impetus for becoming who we really are.