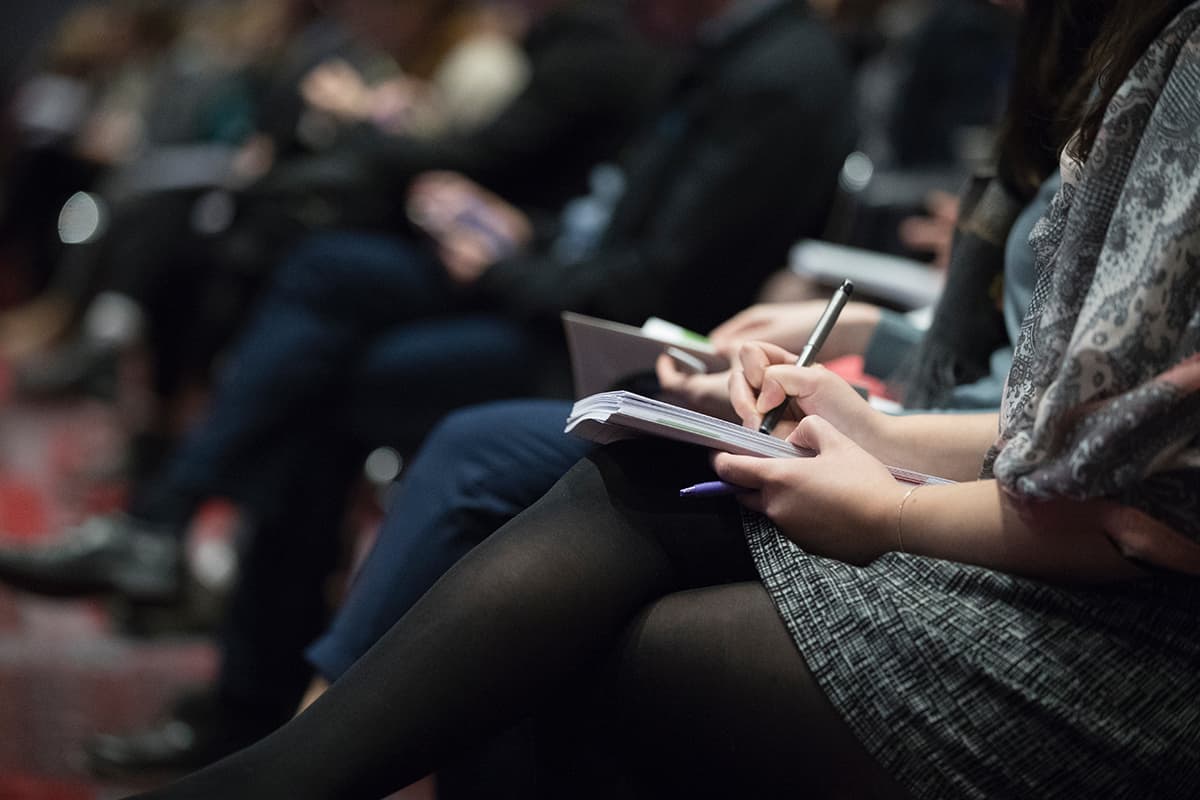 This year, we're proud to say that our Head of School, Shanna Honan, and Upper Elementary Lead Teacher, Aliceyn Applewhite, are teaming up to present a workshop titled Making the 3-Year Curriculum Manageable at the American Montessori Society 2018 Conference in Denver, Colorado next month.
While planning for Children's House classes is much more individualized to each child, planning at the elementary level takes into consideration the second plane of development, which calls for group lessons and structured curriculum to serve as a spine for all students. Chesapeake Montessori teachers have refined and perfected our curriculum pacing over the years, and we've packaged up our years of experience into a presentation that will give hundreds of teachers new tools for organizing lessons.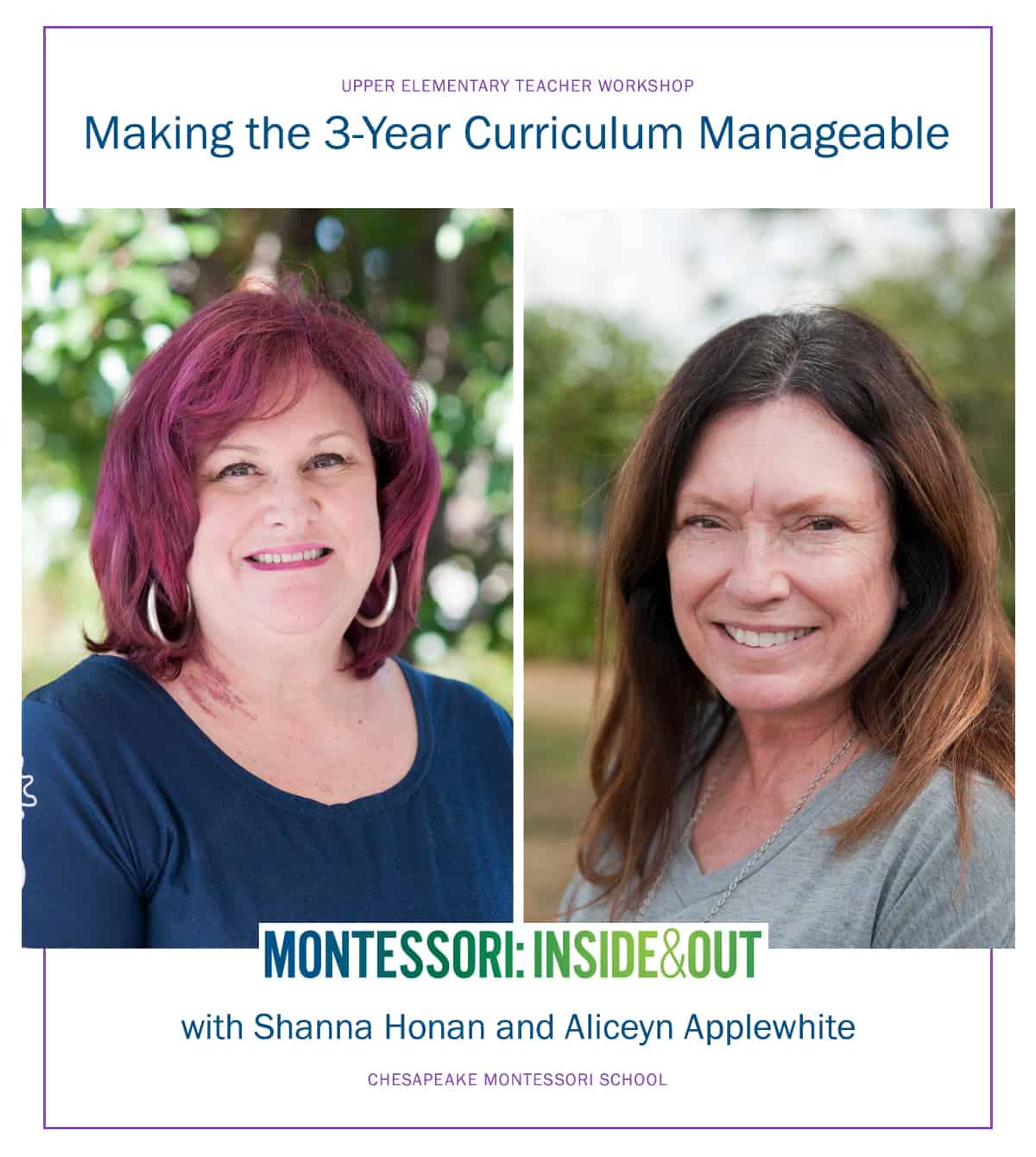 This annual conference, the Montessori event of the year in the U.S., is one of the best opportunities for Montessorians from around the country to augment their training. Although Montessori principles and methods don't change, there's always something new to learn from how others teach the material.
We're excited to bring what we've learned to the greater Montessori community! Here's what's in store for conference-goers:
Sequencing in the Classroom
Did you know that there is no standard curriculum for Montessori classrooms like you'd see in public or most other private schools? There are universal core lessons and standard educational objectives, but the sequencing of these lessons isn't standard, and it's up to each school and teacher to determine how to best do this for their students.
Our goal at this workshop is to give teachers tangible tools that will help them organize the vast amount of curriculum that Montessori education includes. Efficiently planned curriculum helps students progress seamlessly from year to year, and ultimately, in academics throughout their life.
Three Year Planning + One Year Plan
Montessori curriculum planning is based on a 3-year cycle, and every school and teacher must decide how to organize content over these three years.
This cycle creates continuity for students and teachers, and gives teachers room to break larger concepts down into smaller pieces. This cycle is a hallmark of Montessori education, and planning each year of this cycle is the first step of curriculum planning.
Here's how we plan each year:
The teachers and administrators of a school come to an agreement about what a 3-year cycle will include. Once the vision is set for the the goals of the 3-year cycle, then the teachers can together determine what topics each age year will learn, building each year on the previous one. Teachers then plan the details of each month, week, and day. This is why it's so important that children stay in Montessori for at least 3 years—a single year is just one piece of a greater picture within that plane of development.
For example, a World History 3-year cycle in Upper Elementary, where curriculum drives the pace, might look like this:
4th Year: Second Level of Timeline of Life, Evolution, Significance of the Appearance of Humans, Archaeology, Second Level of Timeline of Humans, Human Migration, Mesopotamia
5th Year: Ancient Civilizations (Egypt, China, India, Greece, Rome)
6th Year: Fall of Rome, Dark Ages, Vikings, Middle Ages, Reformation and the Renaissance
At the end of these three years, a student will have a comprehensive understanding of the foundations of World History, and will enter middle school years prepared with a strong foundation to which to add more detail and richness. Each academic topic (writing, mathematics, reading, geometry, science, US history, geography, Greek/Latin) is similarly structured, intentionally progressing logically each year.
Monthly Planning
Each month teachers look at the month ahead and plan for major events like holidays, cultural celebrations, and field trips. Each of these fits appropriately within the bigger picture of the 1-year and 3-year plan.
Weekly Planning
Every day within our Montessori classroom, we focus our lessons on two main topics of study. This is vastly different from typical education in which a student might learn 6-7 subjects a day. The Montessori Method gives a student a 3-hour cycle to work on mostly self-directed work, and during this time students are free to choose to work in any area that interests them. Students are required to complete their assigned follow-up work by the time their group meets for the next lesson on that topic, giving students a full week to work on an assignment. The days are structured this way to help students develop time management skills, tap into their intrinsic motivation for learning, and to explore topics at their own pace. The 3-hour blocks of time have shown to be exceptionally effective for developing all of these qualities in students.
The Chesapeake Montessori Difference
At Chesapeake Montessori, we're committed to the principle tenets of Montessori education, and we've seen the fruit that brings in students of all ages. Our teachers are leaders in the field, and teach at conferences large and small around the country. Head of School, Shanna Honan, also runs the Virginia Montessori Teacher Education Center, bringing her expertise to teachers from around the state. If you are a teacher interested in attending our trainings click here. If you're a parent and think Montessori might be right for your child, we'd love to talk with you and give you a tour of our school. Contact us here for more information.