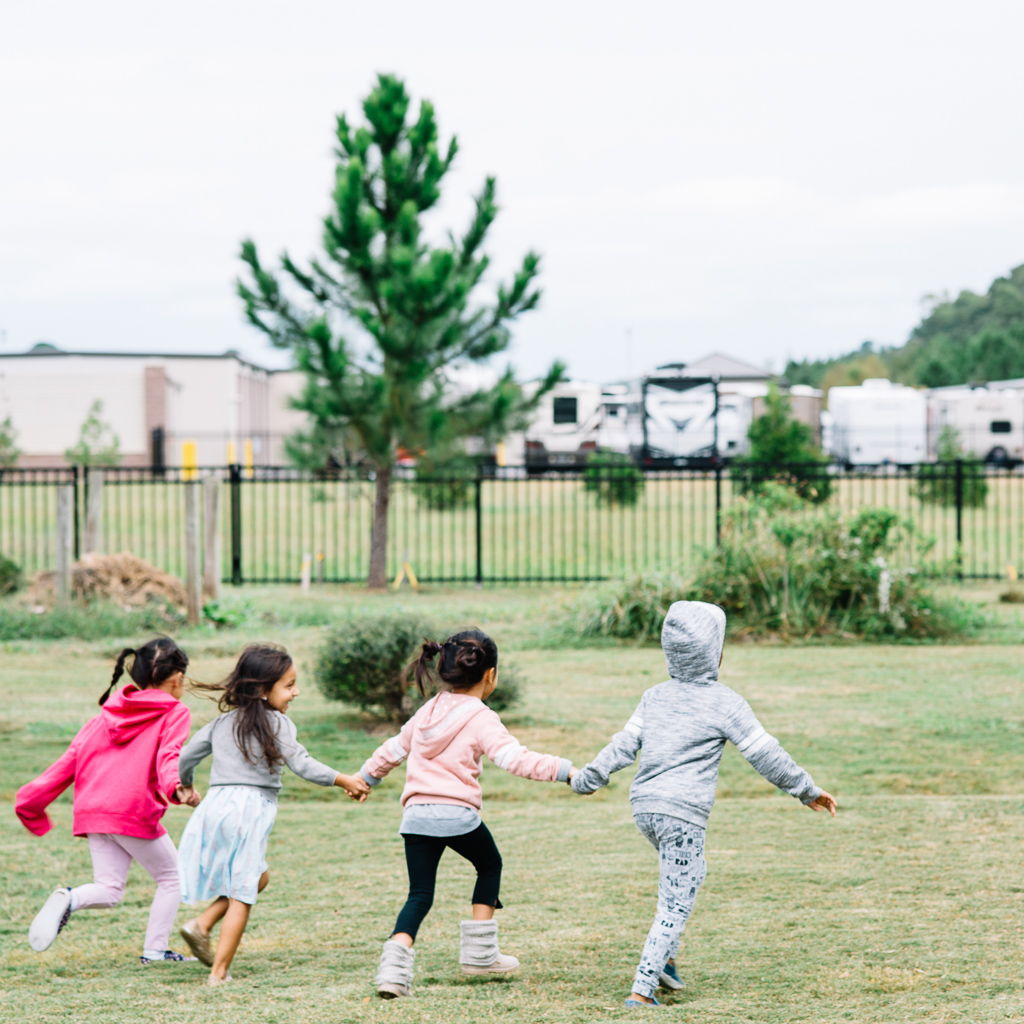 If you're familiar with Montessori education, you understand the transformative power of following the child's developmental needs and interests. At Chesapeake Montessori School, our team wholeheartedly embraces this philosophy. Our mission? To nurture each child's innate learning abilities by providing age-appropriate activities that foster physical, cognitive, and social-emotional growth.
In this article, we'll dig into the Montessori approach for infants through upper elementary, emphasizing the importance of following the child. We'll explore how honoring their individuality and embracing their unique needs at each developmental phase can lead to powerful, life-changing experiences for both children and educators.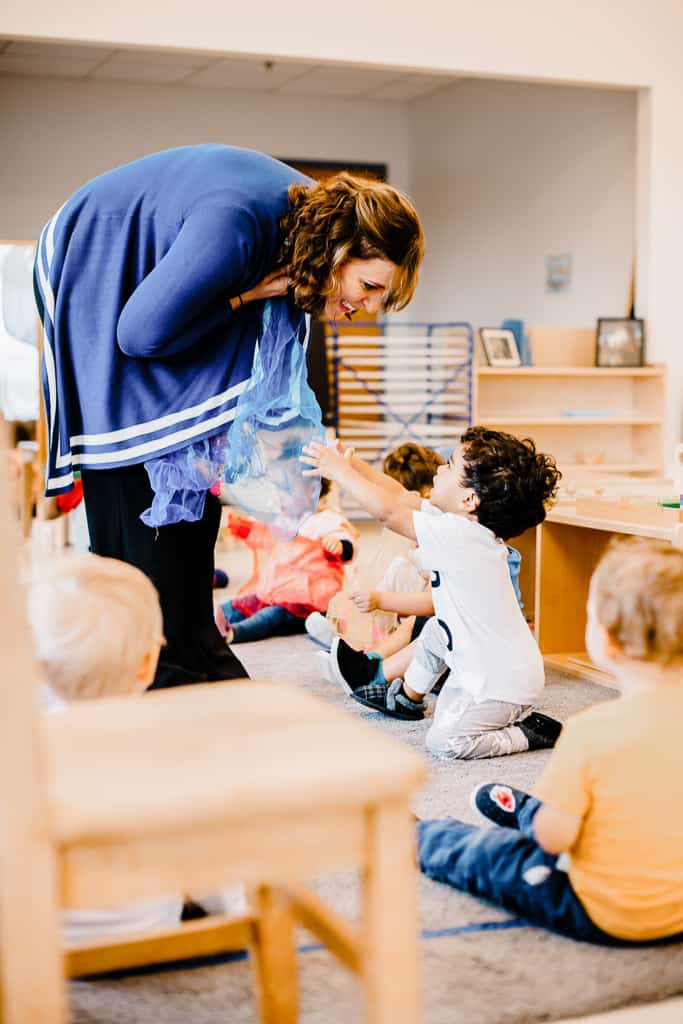 Follow the child: Infants and Toddlers (0-3 Years)
To follow the infant child means to attentively observe and respond to their developmental needs, interests, and unique pace of growth. In a Montessori environment, this involves creating safe, engaging spaces that encourage movement, language development, and experiential learning. By providing opportunities for infants to explore their surroundings independently, caregivers support their natural curiosity and individual learning journey. Following the child also means selecting age-appropriate activities and toys made of wood or non-toxic materials, while avoiding equipment that could hinder their natural development. In essence, following the infant in a Montessori setting is about honoring their individuality, fostering strong caregiver relationships, and nurturing their innate abilities as they grow and develop.
Learn more about our infant and toddler classroom.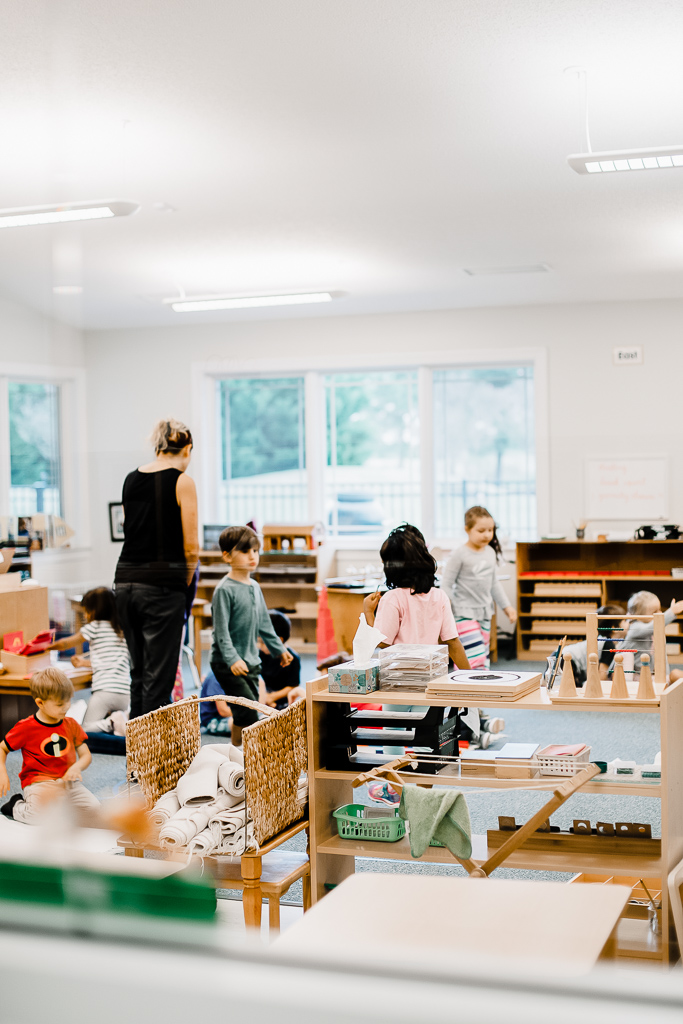 Follow the child: Preschoolers (3-6 Years)
As toddlers blossom into preschoolers, following the child means adapting the Montessori environment to embrace their burgeoning independence and insatiable curiosity. In this phase, children are encouraged to engage with diverse materials and activities that foster daily living skills and enhance motor development. Their hearts and minds are eager to learn new words, immerse themselves in adult tasks, refine motor skills, and explore the world through their senses.
By offering purposeful activities and allowing freedom of movement, Montessori educators empower children to cultivate a sense of purpose and autonomy, while emphasizing the beauty of the learning journey over the final outcome. Connecting with nature and embracing outdoor play are essential aspects of the preschool Montessori experience, fostering a sense of belonging and wonder in the world around them.
Learn more about our Children's House classrooms.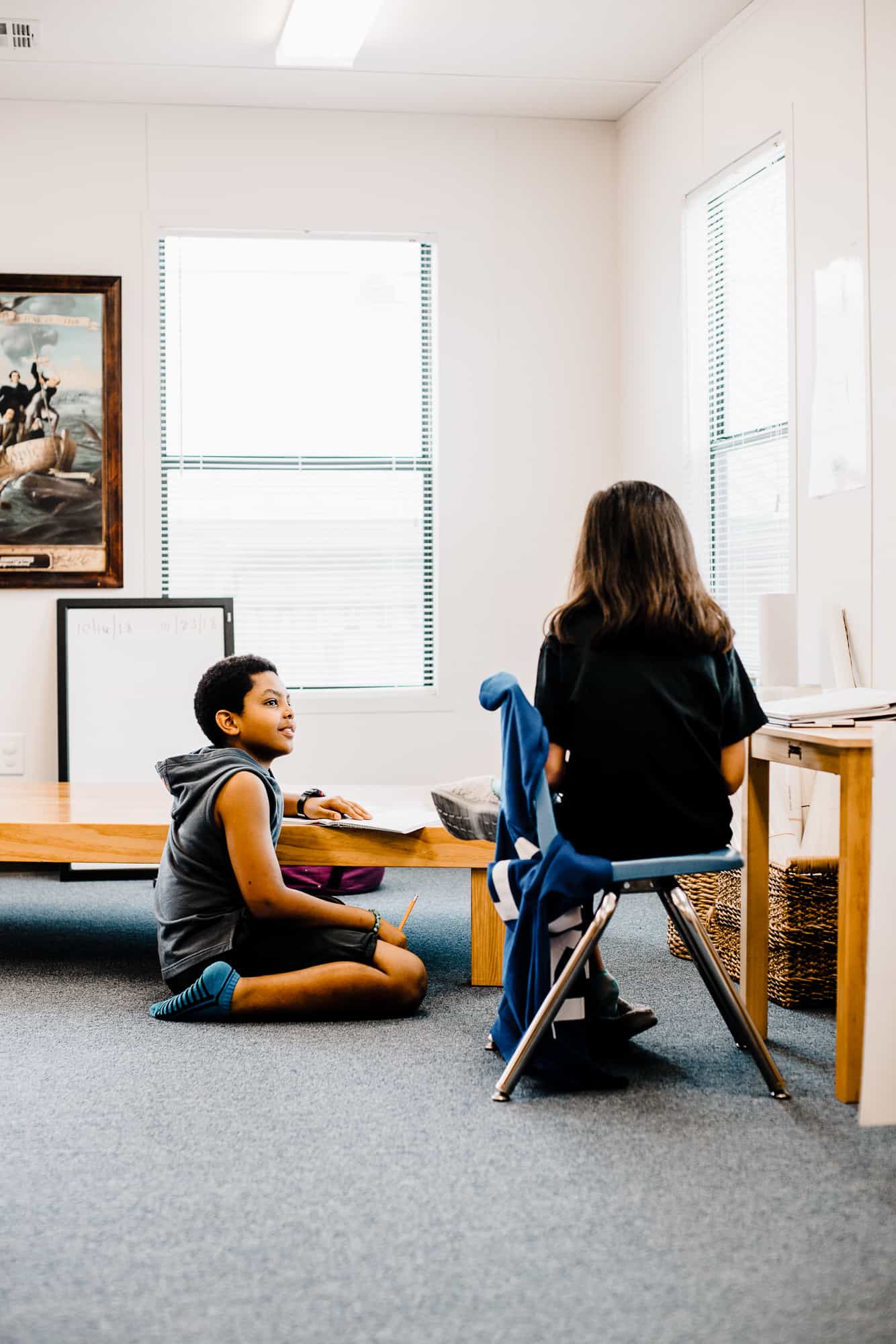 Follow the child: Elementary (6-12 Years)
Following the child as they journey into elementary means teaching a semi-prescribed Montessori curriculum that can be thoughtfully adapted to individual needs and passions. At this stage, the approach is academically rigorous, fostering experiential learning that is developmentally appropriate. This is not a completely child-led classroom like at younger levels. Elementary Montessori classrooms come alive with a variety of engaging, creative, and inspiring group lessons that nurture cognitive, social-emotional, and physical growth.
In-depth explorations of world history, geography, science, language, writing, math, geometry, Spanish, art, music, and US/VA history enrich the learning experience, empowering children to become independent thinkers, problem solvers, and active contributors to their own educational journey. Furthermore, Montessori educators place emphasis on developing executive functioning skills, such as keeping up with lessons and follow-up work, managing workloads and deadlines, and actively participating in their classroom community with meaningful contributions.
By following the child in the elementary years, Montessori educators cultivate an environment where curiosity, vulnerability, resilience, and essential life skills can flourish, laying the foundation for a lifetime of wholehearted learning and personal growth.
Learn more about our elementary classrooms.
Following the child ignites a lifelong passion for learning.
At Chesapeake Montessori School, our dedicated educators recognize the significance of following the child at each phase of development. By respecting each child's individuality and offering age-appropriate, purposeful activities, we're inspiring a lifelong love of learning, self-confidence, and independence.
Dig Deeper: Read the expert advice our Head of School, Shanna Honan, has about planning a Montessori curriculum and Chesapeake Montessori School's approach.