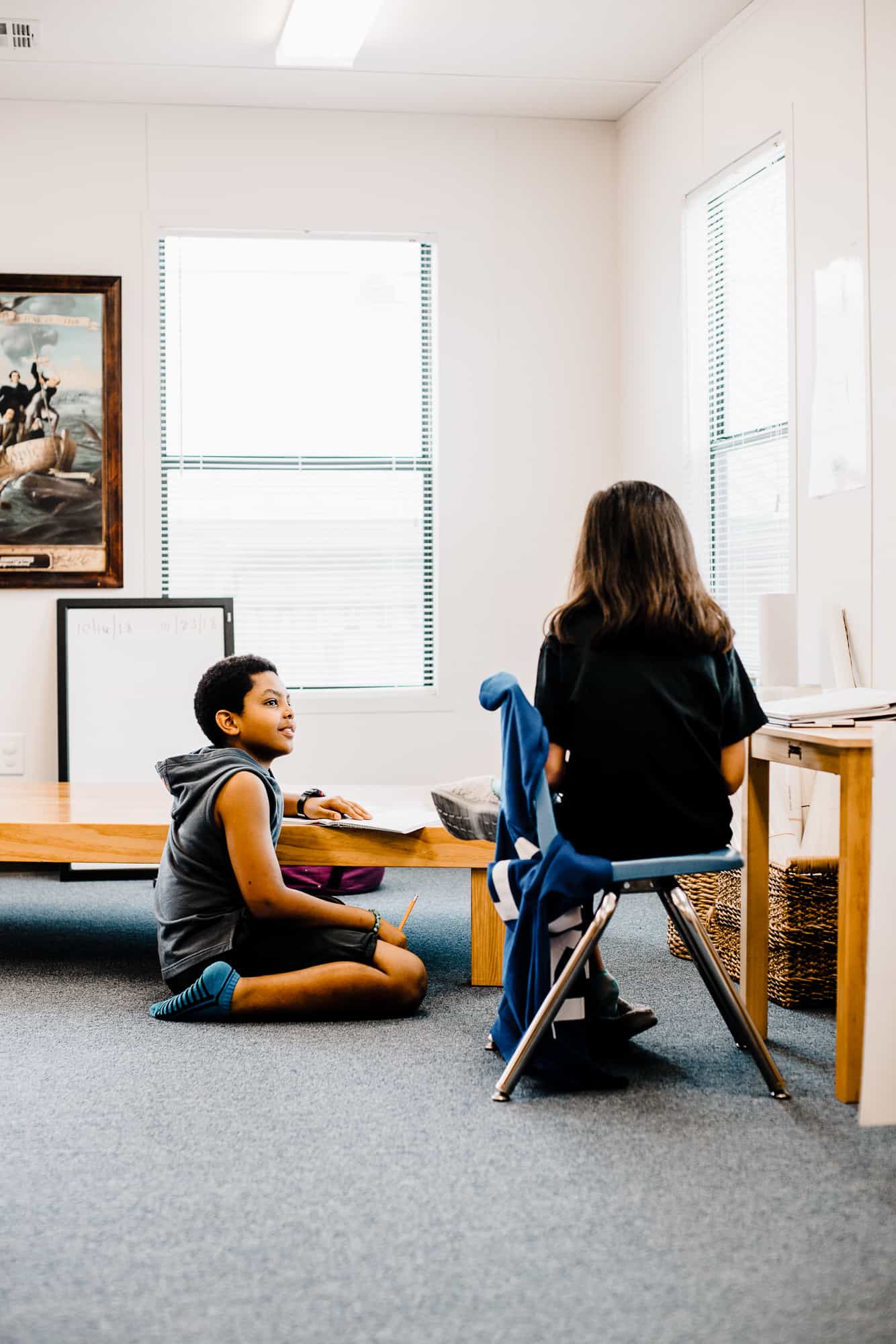 Last week, we went over how important it is for Montessori schools and the teachers within them to be accredited by the right organizations. (If you missed that article, click here to get caught up!)
Today, we're going to talk about how different age groups interact and learn from one another in a Montessori school.
A Montessori education is a beautiful thing, not only for the depth and breadth of knowledge that students acquire, but the relationships they foster for an entire lifetime.
Making friends. Learning to listen. Speaking aloud. Entertaining a crowd.
Here in our classrooms, children are matched and grouped with similarly aged peers, which means that no student is left struggling alone with concepts they can't quite grasp, or work that's too far out of their reach.
Our teachers work with students through the ages of:
In mixed-age classrooms, amazing things can bubble up to the surface.
In a Montessori environment, students open up to the serendipity of socialization, allowing ideas, traits, and values to flow freely between themselves and others. Each child takes great pride in "teaching" each other new work, and learns the boundaries of appropriate social interaction and sensitivity to one another's emotions. Teachers can accommodate every child's individual developmental and academic needs, while encouraging life experiences to be shared in a casual group setting.
When applied to the world outside the classroom, students show greater respect and compassion in how they communicate with those younger – and older – than themselves. As our school song says, we come in as students and leave as leaders. The mixed-age classrooms play a big role in that!
"Since entering Chesapeake Montessori School, our family has watched Isabel grow such a genuine compassion for others. When she sees anyone – adult or child – not smiling when we're out in public, she'll inevitably ask, "What's wrong? Are you sad?" This makes for some interesting interactions, but it's amazing to watch how she's discovering empathy inside and outside the classroom." (Parent: Stephanie Benton / Student: Isabel Benton)
Soon, we'll be sharing more about the unique characteristics of the workspace that students of Chesapeake Montessori School spend their time in. Until then, please feel welcome to contact us if you have any questions.