A couple of week ago, our campers went on an artistic journey exploring various artists and techniques – and even the young ones in Children's House got to experience a taste into the rich culture of art history when they discovered the works of Paul Cezanne and focused on "shapes in still life".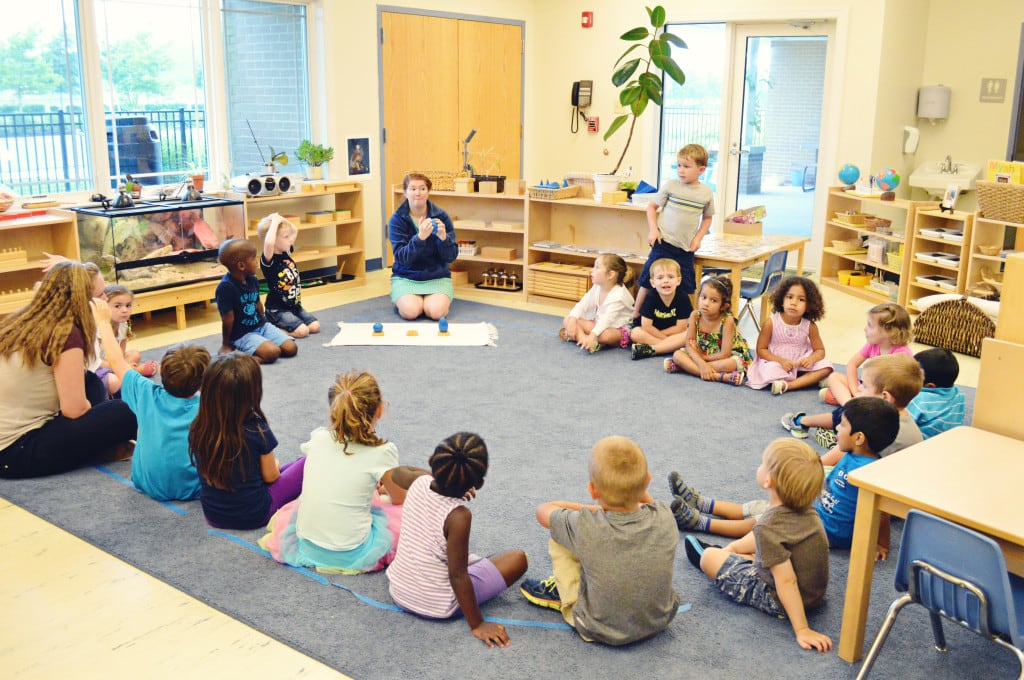 This lesson started out with some history of the artist from Ms. Elizabeth and a three-period lesson about geometric solids from Ms. Alexis. The children seemed to really enjoy exploring ellipsoids, ovoids, and spheres and discussing what fruits could be represented by these shapes.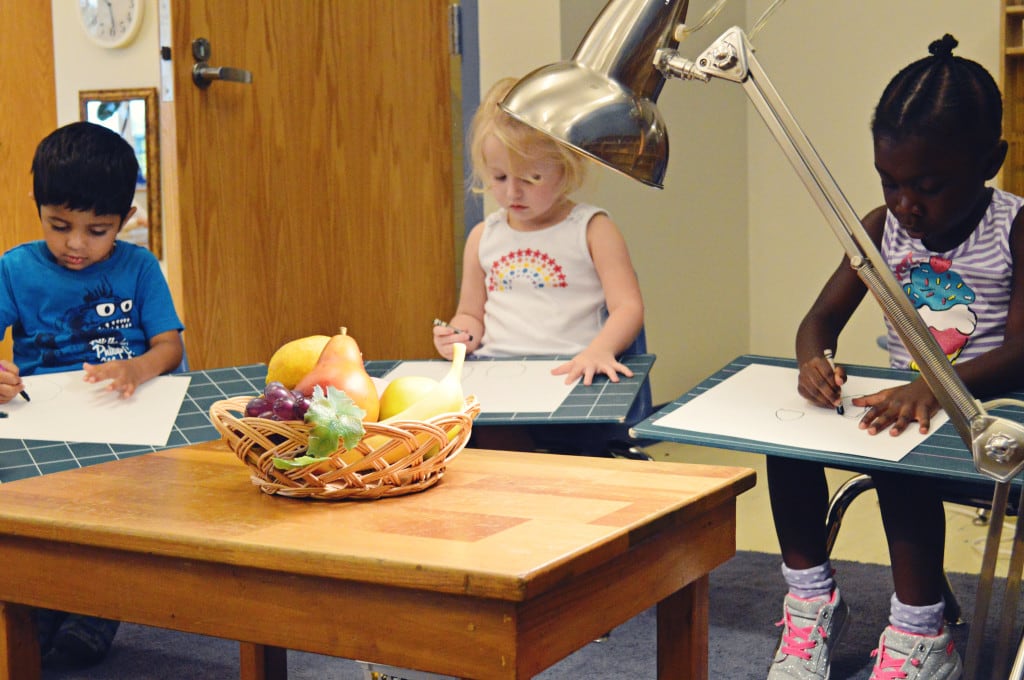 Then it was time for the campers to study a bowl of fruit and take notice of their shapes and any shadows that might be created by the light over top.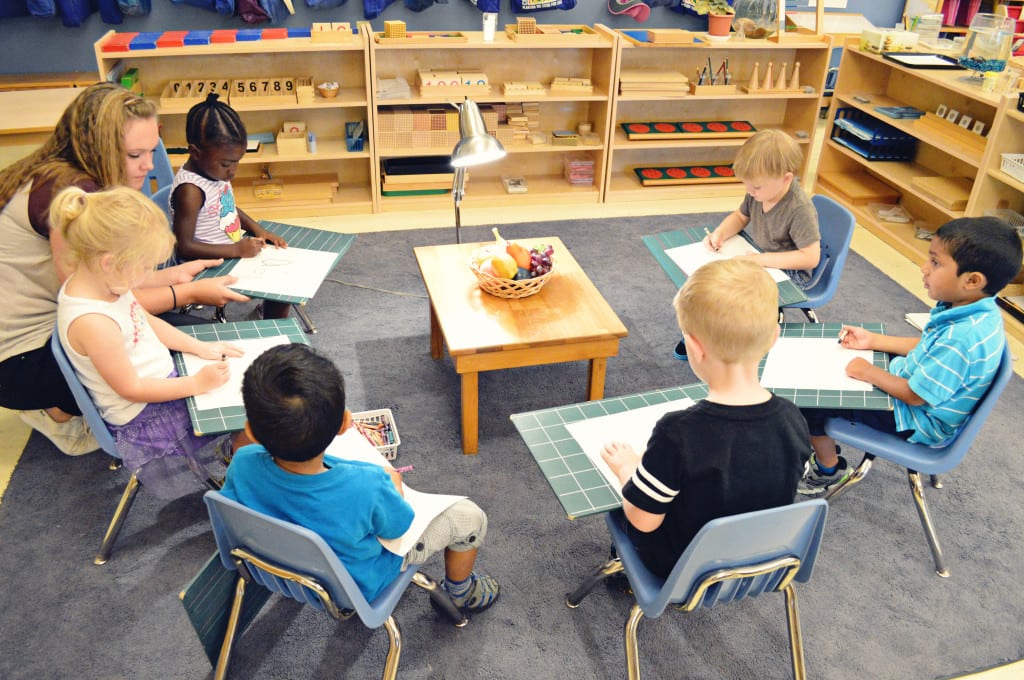 Ms. Elizabeth helped to guide them while they drew their own interpretation of what they saw. This was a great activity to get these campers exposed to art history and technique while allowing them an opportunity to see things in a new way.